Our company – Voegtle Service GmbH
The specialty of Voegtle is the modernization of mechanic and hydraulic presses. The customers receive individual personalized machines including accessories and service. Therefore it results full efficiency at minimalized investment costs compared to buying a new machine.
The warehouses are equipped with modern crane systems, which allow us to transport big and heavy presses. Inspection pits made also a comprehensive processing of large presses possible.
Voegtle has a great team of specialist for presses, who are able to repair presses of each brand and install latest technology.
The customer service of Voegtle implements continuous maintenance and advice for all brands. Our own mechanical production made it possible to manufacture spare parts in very short-term.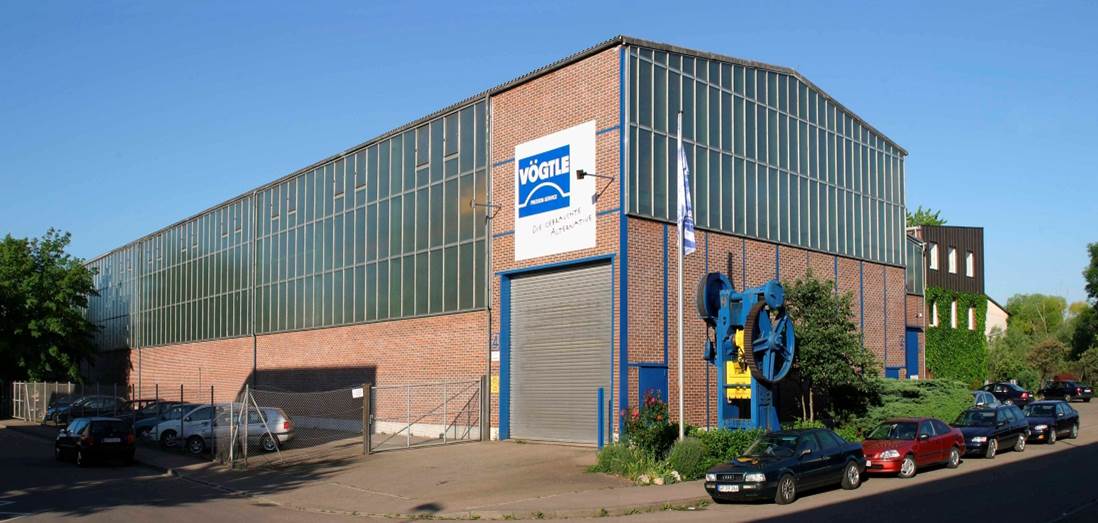 Office Eislingen
Voegtle Service is international engaged with purchase and resale of used presses and coil lines for metal forming for over 70 years.

Established was the company by Albert Voegtle of an engineering office in Göppingen. Over time, the capacities of the warehouse were constantly increased. The head office is in Eislingen. In 1955 another hall was built in Salach. We are a member of the Schuler Group since 1999.
In our range warehouse Voegtle permanently stores over 10.000 sqm many hundreds of mechanical and hydraulic presses of most varied brands. Our range is supplemented by feeding devices such as coilers, roller levelers and feed units.